The Overchuck Law Firm – Areas of Practice
More than $55 million recovered for clients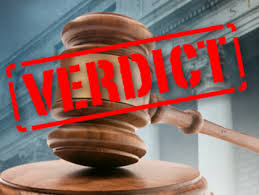 At The Overchuck  Law Firm in Orlando, Florida, we advocate for individuals who have suffered injuries in car accidents, motorcycle accidents, pedestrian accidents, workplace accidents, premises liability incidents, slip-and-fall accidents or while using defective products.
We Do Not Get Paid To Lose.
The Overchuck Law Firm's successful personal injury attorneys have obtained millions of dollars in compensation for our clientele. We are Trial Attorneys who will go fight for your rights. The Overchuck Personal Injury Law Firm Has Over 15 Years Of Experience Of Winning Culture.

407-900-2344


The Overchuck Law Firm
1503 West Smith Street
Orlando, FL 32804
Phone: (407) 900-2344
Fax: (321) 285-0430
Email: john@overchuck.com

The Overchuck Law Firm...Reputation Matters...

Schedule Your FREE Consultation
Any type of personal injury does more than cause an injury.  It can change your life.  Not just your life but the lives of your family members. We are here to help.
407-900-2344
schedule today