Orlando Burn Injury Attorneys
 407-900-2344
Burn injuries are among some of the most painful injuries and the treatment is often difficult and costly. More than 400,000 people require medical treatment for burns each year. About 40,000 of those burn injury victims require hospitalization and 4,000 burn victims die each year from their injuries.
Burn injuries can be a result of explosions, hot liquid burns, car accidents, industrial accidents, flammable materials, household fires, steam or scalding hot water
Burn injuries can be an especially difficult injury because they are slow to heal, may require extensive surgery, are prone to infection and can leave permanent scarring and disfigurement.
There are five primary methods or ways in which a person may suffer a burn injury:
Thermal – including flame, radiation, or excessive heat from fire steam, and hot liquids and hot objects.
Chemical – including various acids, bases, and caustics.
Electrical – including electrical current and lightning.
Light – burns caused by intense light sources or ultraviolet light, which includes sunlight.
Radiation – such as from nuclear sources. Ultraviolet light is also a source of radiation burns.
Burn injuries are rated according to how many layers of skin are damaged. Partial-thickness burns may be first or second degree. Full-thickness or third-degree burns involve all skin layers and are the most serious of all burns.
Serious or complex burns usually affect more than just the skin. They can shut down or weaken vital systems, putting their victims at great risk for multiple complications. Serious or complex burns may result in collapse of the circulation, kidney damage, shutdown of the stomach and bowel system, infections, shock, pneumonia, and stress ulcer, characterized by vomiting blood, and stomach and bowel swelling.
Burn victims need the simultaneous care of many specialists who must remain in constant contact to ensure that care is fully integrated.
If you or a family member has sustained a serious burn injury, please call the attorneys at the Overchuck Law Firm. Our experience team welcomes the opportunity to consult you to determine whether a personal injury claim should be pursued, and we are available to answer your questions.
---
The Overchuck Law Firm
1503 West Smith Street
Orlando, FL 32804
Fax: (321) 285-0430
Email: john@overchuck.com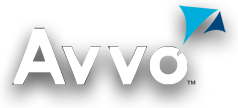 The Overchuck Law Firm…Because you deserve better…
Schedule Your FREE Consultation
Any type of personal injury does more than cause an injury.  It can change your life.  Not just your life but the lives of your family members. We are here to help.
407-900-2344
schedule today