Orlando Carbon Monoxide Poisoning Attorney
 407-900-2344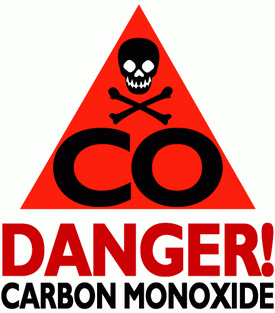 What is carbon monoxide?
Carbon monoxide, or CO, is an odorless, colorless gas that can cause sudden illness and death.
Where is CO found?
CO is found in combustion fumes, such as those produced by cars and trucks, small gasoline engines, stoves, lanterns, burning charcoal and wood, and gas ranges and heating systems. CO from these sources can build up in enclosed or semi-enclosed spaces. People and animals in these spaces can be poisoned by breathing it.
What are the symptoms of CO poisoning?
The most common symptoms of CO poisoning are headache, dizziness, weakness, nausea, vomiting, chest pain, and confusion. High levels of CO inhalation can cause loss of consciousness and death. Unless suspected, CO poisoning can be difficult to diagnose because the symptoms mimic other illnesses. People who are sleeping or intoxicated can die from CO poisoning before ever experiencing symptoms.
How does CO poisoning work?
Red blood cells pick up CO quicker than they pick up oxygen. If there is a lot of CO in the air, the body may replace oxygen in blood with CO. This blocks oxygen from getting into the body, which can damage tissues and result in death. CO can also combine with proteins in tissues, destroying the tissues and causing injury and death.
---
The Overchuck Law Firm
1503 West Smith Street
Orlando, FL 32804
Fax: (321) 285-0430
Email: john@overchuck.com
The Overchuck Law Firm…Because you deserve better…
Schedule Your FREE Consultation
Any type of personal injury does more than cause an injury.  It can change your life.  Not just your life but the lives of your family members. We are here to help.
407-900-2344
schedule today