Orlando Motorcycle Accident Attorneys
 407-900-2344
The Overchuck Law Firm, Orlando's #1 choice for motorcycle accident legal representation.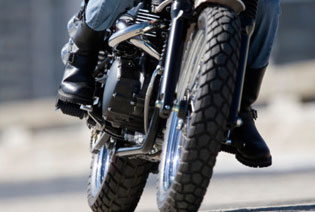 Florida is a great place for motorcycle enthusiasts…sunny climate and spectacular locales. Unfortunately Florida's crowded roads and so many tourists unfamiliar with our roads also make Florida an extremely dangerous place for motorcycles.
When you are riding a motorcycle, not much comes between you and the open road. The very thing that makes riding a bike so much fun also makes a motorcycle accident so dangerous.
Motorcycle sales are on the rise because gas prices are also on the rise. As a matter of fact the number of motorcycles (scooters, mopeds, etc) sold has increased 30% in the last 10 years. But more motorcycling riding also means more motorcycle riding accidents. Sadly the number of motorcycle related fatalities has increased by 50%.
The Overchuck Law Firm is quite experienced in representing motorcyclists who have sustained personal injuries in a collision or crash, including those resulting from defective motorcycles and parts. If you or a loved one has been involved in a motorcycle accident, our team of attorneys and experts can give you the information you need about your available options.
At the Overchuck Law Firm our motorcycle accident lawyers work with a variety of experts who assist them in:
Investigation
Accident reconstruction
Crashworthiness testing
Obtaining and reviewing witness testimony
Vigorously pursuing ALL liable parties
Maximizing compensation for our client, especially if alcohol and drunk driving were involved
Insurance and liability issues are particularly important in personal injury claims for motorcycle accidents in the areas of:
No-fault insurance coverage
Comparative negligence if both drivers are partly to blame
What happens if the other driver is uninsured or underinsured
And unlike many other law firms, the Overchuck Law Firm is also sensitive to the fact that people who have been injured need more than just legal help. We make a strong effort to provide support and assistance in a variety of ways. We encourage questions and respond to concerns promptly. Likewise, we keep clients fully informed and involved throughout the process.
The Overchuck Law Firm is familiar with motorcycle manufacturer recalls, motorcycle helmet laws, and other statutes pertaining to motorcycles and injury litigation. So if you or someone you love has suffered a serious injury as the result of a motorcycle accident – let us help your family recover.
---
The Overchuck Law Firm
1503 West Smith Street
Orlando, FL 32804
Fax: (321) 285-0430
Email: john@overchuck.com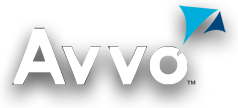 The Overchuck Law Firm…Because you deserve better…
Schedule Your FREE Consultation
Any type of personal injury does more than cause an injury.  It can change your life.  Not just your life but the lives of your family members. We are here to help.
407-900-2344
schedule today