Orlando Bus Accident Attorneys
 407-900-2344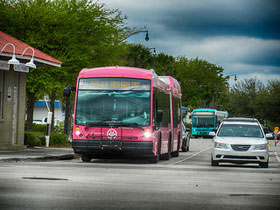 We don't hear very much about bus accidents because they don't happen often. But when they do happen here in Florida the results are often catastrophic. Why? Bus accidents are so serious simply because buses have a high center of gravity combined with tremendous size and weight.
Anyone injured in an accident involving a bus may be entitled to substantial compensation. Generally speaking, you may be entitled to compensation if you are a bus passenger, a pedestrian, riding a bicycle or motorcycle, or the driver or passengers of another vehicle hit by a bus. A bus accident can result in wrongful death or can leave survivors with life altering injuries like: traumatic brain injury, spinal cord injury, burn injury, or orthopedic injury.
The severity of the injury from a bus accident is exactly why the Florida injury lawyers at the Overchuck Law Firm limit the number of catastrophic injury cases we handle. We limit the cases to ensure that each client receives the time, attention and resources they deserve.
We work with leading transportation and engineering experts to establish liability and to maximize the compensation recovered for our clients.
Tour buses, private charter buses, city buses, school buses, county buses and other commercial buses and passenger vans are classified as "common carriers" under Florida and federal laws. Buses must adhere to industry specific regulations to protect the general public. Common carriers also have heightened "legal duty of care" to passengers and the general public.
Florida law may limit personal injury claims arising out of an accident involving a bus owned and operated by a municipality. But claims for personal injury arising from an accident involving a privately owned bus (such as a private charter or tour bus) are not ordinarily subject to those limitations. The attorney's at the Overchuck Law Firm can help explain the complexities in more detail.
If you have been injured in a bus accident or someone you know has been injured or killed in a bus accident, contact our Florida bus accident lawyers today for a free evaluation of your case.
---
The Overchuck Law Firm
1503 West Smith Street
Orlando, FL 32804
Fax: (321) 285-0430
Email: john@overchuck.com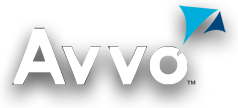 The Overchuck Law Firm…Because you deserve better…
Schedule Your FREE Consultation
Any type of personal injury does more than cause an injury.  It can change your life.  Not just your life but the lives of your family members. We are here to help.
407-900-2344
schedule today