Orlando Drunk Driving Attorneys
 407-900-2344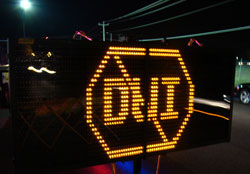 Every 32 minutes, an American is killed in a fatal car accident because an intoxicated person chose to endanger himself and other people on the road. Over one-million people across our country suffer severe injury or death due to alcohol-related automobile accidents every single year. Tens of thousands of people are arrested for DUI right here in Florida, and the numbers continue to rise.
Can drivers protect themselves against drunk drivers? Yes. If you or a loved one was injured or killed after a collision with a drunk driver, find out what your rights are. The Overchuck Law Firm intends to hold drunk drivers accountable for the devastating results of their actions and to help increase awareness about the problem of drunk driving in Florida. If you were a passenger in a car being driven by an intoxicated person, and you suffered injury as a result, you may also be entitled to monetary damages.
The Overchuck Law Firm has years of experience handling cases in which a victim was injured by a drunk driver. This experience means that the attorneys at The Overchuck Law Firm know how to demonstrate that an impaired driver failed to exercise reasonable care due to intoxication.
We will effectively argue your case using every tool available such as:
Police report evaluation
Witness testimony
Expert opinion
Medical evaluation
Crash site evaluation
Additionally, if you are a victim you may be able to recover damages for medical bills, lost income, emotional distress and even punitive damages (for reckless behavior) from the intoxicated driver, from his or her insurance company, and possibly from the owner of the location that provided the alcohol.
Timeliness is a very important factor in alcohol-related accident claims. To insure that you receive everything you are legally entitled to, please contact an attorney as soon as possible after the accident. Choose an attorney who fights for the victims of drunk drivers.
---
The Overchuck Law Firm
1503 West Smith Street
Orlando, FL 32804
Fax: (321) 285-0430
Email: john@overchuck.com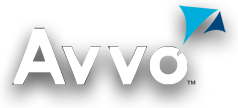 The Overchuck Law Firm…Because you deserve better…
Schedule Your FREE Consultation
Any type of personal injury does more than cause an injury.  It can change your life.  Not just your life but the lives of your family members. We are here to help.
407-900-2344
schedule today