Orlando Insurance Litigation Attorneys
 407-900-2344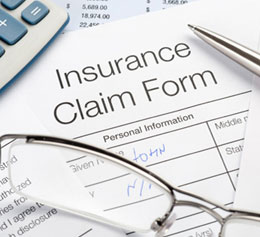 You buy insurance coverage to provide peace of mind and financial security in the event of a problem. When you buy insurance coverage, by Florida law the insurance company has certain obligations to you pursuant to that policy.
Oftentimes insurance policies and applications are written so that some details are barely decipherable, and so that the language can be interpreted to benefit the insurance company, rather than the insurance policyholder. Negligent, bad faith or fraudulent practices with insurance policies, insurance coverage or insurance claims can occur in a variety of forms.
If you believe you have wrongfully been denied insurance coverage, or that your insurance company has acted in bad faith in handling your claim, please contact us. If you have made a claim for insurance and have been denied coverage, the lawyers at The Overchuck Law Firm can consult with you to determine whether insurance coverage is available to you.
The insurance litigation lawyers at the Overchuck Law Firm can review your case and help evaluate:
whether insurance coverage is available
what you must do to obtain the coverage
if an insurance company's action was a wrongful denial of coverage
if there was a bad faith failure to comply with the provisions of the contract or law
If you believe we can help you with any of these issues, do not hesitate to contact us
---
The Overchuck Law Firm
1503 West Smith Street
Orlando, FL 32804
Fax: (321) 285-0430
Email: john@overchuck.com
The Overchuck Law Firm…Because you deserve better…
Schedule Your FREE Consultation
Any type of personal injury does more than cause an injury.  It can change your life.  Not just your life but the lives of your family members. We are here to help.
407-900-2344
schedule today