Orlando No Fault Insurance Attorneys
 407-900-2344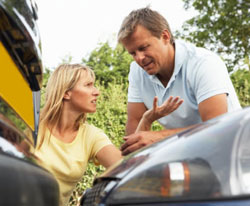 Many people have heard the term "no fault insurance" but are unclear about what it means. When a driver has been in an accident, no-fault auto insurance allows the driver to collect from his or her insurance company…no matter who was at fault.
Part of the confusion occurs because the term "no-fault "is sometimes used about any auto insurance system where each driver's own insurance company pays for certain losses, regardless of fault. The term "no-fault" actually applies only to states where insurance companies pay "first-party" benefits and there are restrictions on the right to sue.
Not every state has a no-fault insurance structure, but in the states that do have no-fault insurance there are very specific laws governing when, how much and for how long the injured party may collect. The no-fault system is meant to reduce the cost of auto insurance. Every insurance company compensates its own policyholders for the cost of minor injuries regardless of who was at fault in the accident. Drivers here in Florida can also sue for severe injuries if the case meets certain conditions.
The Overchuck Law Firm in Orlando, Florida, is available now to discuss how your state views fault and to determine how the laws may affect your right to recover damages for injuries. It is important that you get qualified legal advice because the specifics of no-fault insurance laws vary widely by state.
You should also know that if you have a no-fault insurance policy, it is probably called a personal injury protection (PIP) package. PIP insurance pays for the medical expenses of the insured driver and the passengers who were injured in an auto accident. PIP insurance typically covers things like medical bills, wage loss and funeral expenses, but not pain and suffering or vehicle damage. This varies by state and particular insurance policy. The PIP packages have limits on what they will pay.
How you handle the situation after a motor vehicle accident can make a significant difference in your monetary recovery. Dealing with auto insurance companies can be especially complicated. Since the no-fault and fault insurance systems vary widely by state. Speaking with an attorney from the Overchuck Law Firm can clear up the confusion that these various systems can cause.
---
The Overchuck Law Firm
1503 West Smith Street
Orlando, FL 32804
Fax: (321) 285-0430
Email: john@overchuck.com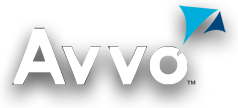 The Overchuck Law Firm…Because you deserve better…
Schedule Your FREE Consultation
Any type of personal injury does more than cause an injury.  It can change your life.  Not just your life but the lives of your family members. We are here to help.
407-900-2344
schedule today