Rhino All Terrain Vehicle Accident Attorneys
 407-900-2344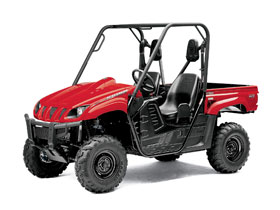 All terrain vehicles are popular off road vehicles. Following the growing popularity of ATVs and the increasing size and power of the vehicles the Consumer Product Safety Commission estimates that ATVs result in more than 100,000 emergency department visits annually, including more than 30,000 injuries for children under 16 years.
A safe ATV design is imperative for passenger safety. Expert analysis and accident statistics have shown the Yamaha Rhino 450 and 660 ATVs to be defectively designed, resulting in serious accidents. The Rhino was designed with a powerful engine, fast acceleration and a small turning radius. Features such as a high center of gravity, small wheels and a narrow wheelbase can cause this vehicle to rollover easily, resulting in serious injury and death.
It is well documented that the Yamaha Rhino rollover accidents have occurred even when the ATV is on a flat surface and traveling at a low rate of speed. And the design of the Rhino does not provide adequate passenger protection, increasing the likelihood of a serious injury or fatality as a result of a rollover accident. Even while wearing their seatbelts and following precautions outlined in the manual, occupants still run a substantial risk of serious or catastrophic injury if they are involved in a crash.
Yamaha has been slow to respond to the needs of its customers, further exasperating the problem. In 2009, the U.S. Consumer Product Safety Commission (CPSC) launched an investigation into the vehicle after at least 46 occupant deaths were linked with the Yamaha Rhino.
Although the first reports of Yamaha Rhino rollover accidents were recorded shortly after the vehicle was introduced in 2003 it was nearly three years before Yamaha Motor Corp. even acknowledged that its customers were being hurt by this dangerous vehicle. Since that time Yamaha offered to add plastic doors and passenger handles to Yamaha Rhino ATVs manufactured between 2004 and 2007 in an effort to curb serious injuries, but these minimal changes have done little if anything to reduce the occurrence of rollover accidents.
These are not simple lawsuits; the companies almost always fight hard regardless of how unsafe the product really is.
The Overchuck Law Firm focuses on complex design defect cases, and is fighting hard for justice for its clients. If you or a family member has been seriously injured in a rollover Rhino ATV accident, contact us today to review your case.
---
The Overchuck Law Firm
1503 West Smith Street
Orlando, FL 32804
Fax: (321) 285-0430
Email: john@overchuck.com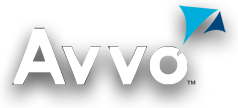 The Overchuck Law Firm…Because you deserve better…
Schedule Your FREE Consultation
Any type of personal injury does more than cause an injury.  It can change your life.  Not just your life but the lives of your family members. We are here to help.
407-900-2344
schedule today