Orlando Wrongful Death Attorneys
 407-900-2344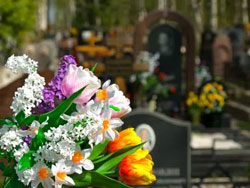 When a loved one dies because of an accident or injury the family suffers great pain and a huge loss. The family of the deceased suffers the tragic loss in pain, confusion and powerlessness. Oftentimes the family does not consider an attorney. The decision to hire an attorney is vital though, because that single decision can impact the surviving spouse and family members for years to come.
If a loved one is killed as a result of the negligent conduct or misdeeds of someone there may be the basis for a lawsuit called a "wrongful death case". The law says that where the reckless, careless or negligent acts of another are the legal and proximate cause of the death of a victim, his or her actions may be subject to a wrongful death lawsuit.
Why is retaining an attorney quickly so important in cases of accident or injury? Unfortunately critical evidence is sometimes destroyed in the days and weeks following a fatal accident. State laws governing wrongful death are complex and may eliminate the possibility of recovery or even bar legal action when certain legal criteria or time limitations are not satisfied.
Sadly, without an attorney and prompt legal action for the surviving family, the person or companies responsible for causing death are frequently not held accountable.
The lawyers at The Overchuck Law Firm are qualified to discuss the specific facts and your options under the law. If we cannot help you, we will recommend a lawyer who can help you.
---
The Overchuck Law Firm
1503 West Smith Street
Orlando, FL 32804
Fax: (321) 285-0430
Email: john@overchuck.com
The Overchuck Law Firm…Because you deserve better…
Schedule Your FREE Consultation
Any type of personal injury does more than cause an injury.  It can change your life.  Not just your life but the lives of your family members. We are here to help.
407-900-2344
schedule today